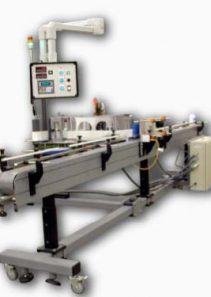 Hunkar Packaging offers industrial and medical clients the broadest label applicator line in the industry.
From highly sophisticated high speed custom engineered applicator systems to manual dispensers, Hunkar always has the right label applicator solution for every need.
Hunkar's comprehensive product line developed from the merger of three businesses: Lord Label of Dallas, Texas, OEM Labels of Salem, Ohio, and Joseph Manufacturing from Lees Summit, Missouri. Subsequent to the acquisitions, all of these products were re-engineered to ensure energy use is minimized, ease of use was maximized, and historic durability and quality were uncompromised.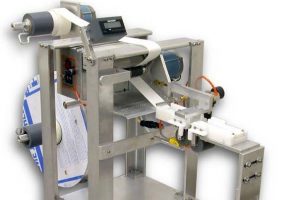 Contact Us
Let us help with your packaging needs! Give us a call and we will be glad help.
1320 Russell Street, Covington, KY 41011
Social Responsibility Mission
We will strive to ensure employees are always respected by their fellow team members and provided meaningful opportunities for personal and professional growth in a safe environment. Our Company will support economic development activities in the communities our employees live in and the cities our businesses operate in. We encourage the opinions and advice offered by employees by welcoming respectful comments without fear of retribution. We will share our expertise, knowledge and resources with learning institutions in our community to encourage individual and professional development. We will strive to utilize suppliers that truly share the Company's social responsibility beliefs.
Sustainability and Climate Change Mission
We will strive to engineer, manufacture, procure and utilize products that endeavor to perpetuate global sustainability and to minimize the carbon footprint of our Company and our clients.
Further, each day we shall strive to meet the demands of our present challenges without compromising the ability of future generations to enjoy a safe environment and climate on earth.